ANNEX Arts
The ANNEX, located in the heart of Castine, Maine, is an artist-in-residency program and a center for workshops, panel discussions, screenings and community events. Our mission is to operate and maintain an artists' workspace that provides professional opportunities for artists at various stages of their careers and to benefit our community both by offering a series of programs designed to stimulate public involvement, awareness, and support for the visual arts and by promoting Castine as a destination for cultural tourism. The Annex will also provide exhibition and workshop opportunities for local cultural producers.
Residencies at the Annex will offer an unusual opportunity for artists who are also parents with young families. There are very few programs in the United States that allow an artist to be accompanied by his or her family. We are pleased to be part of the shifting tide that recognizes the difficulty of maintaining a professional career while parenting young children.
The events and activities at the Annex will demonstrate a commitment to community service.
2017 SHAKEDOWN CRUISE: ARTISTS AT WORK
Our first season in operation will be a shakedown cruise: we will provide great programming while exploring the possibilities of this new initiative. The Annex has 5 apartments and one public studio/gallery space. This year, Throughout the summer, we will have one or two artists in residence at the same time as well as offering a range of public events. In the future, we plan to have house one artist at the same time as and two other residents in different disciplines (including writers, historians, scientists, economists, and others). Each resident will have unfettered time to work, research, and explore but they will also have the opportunity to interact with each other through public events like such as panel discussions, presentations, and performances.
Shelley Mansel, Halifax, NS
Artist-in-Resdience May 20-June 3
Shelley Mansel of Halifax, Nova Scotia by way of British Columbia, will return for her second residency in May. Shelley is best know for her flattened, limited palette contemporary landscape painting. Shelley will hold open studio on May 25, 26, 27 and 28.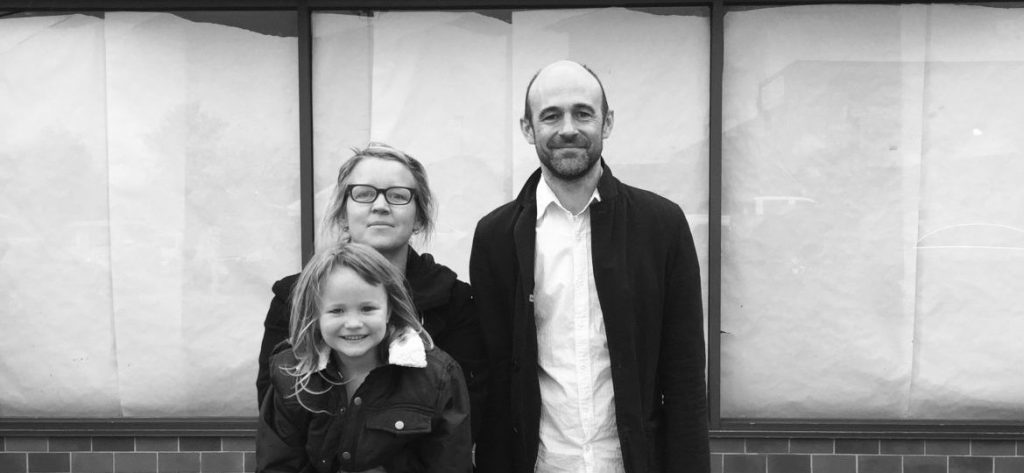 Kelly O'Brien, Toronto, ON
Postings From Home - Multi-media performance and film screenings July 7
Kelly O'Brien is an independent filmmaker and mother of three who lives in Toronto. Kelly will join us on July 5-7 and will present her Facebook performance and screen her short films at Emerson Hall.
Her film "Softening" won the grand jury prize in the shorts competition at the 2013 DOC NYC festival and appeared in the New York Times online. She recently exhibited her experimental personal narrative "Postings from Home" at the 2016 Images Festival in Toronto. Point of View magazine called it "The real find of the festival… as O'Brien let the audience into her home and mind to experience a mother's love for her children. Festivalgoers were visibly moved [by…] a revelatory journey through the filmmaker's intimately illuminating archive."
Outtakes from a Memoir:
A Group Exhibit of works inspired by Deborah Joy Corey's new book, Settling Twice
Opening Friday, June 16, 5-7pm: Outtakes from a Memoir, (June 17-29), an exhibition of artworks inspired by Deborah Joy Corey's new book, Settling Twice, featuring artwork by Joshua Adam, Susan Parish Adam, Berke Billings, Mattina Blue, Hannah Bureau, John Gardner, Juliane Gardner, William Irvine, Diane Wiseman Linscott, Patricia McLean, Gail Page, Julia Parish, Rob Shetterly, Sherry Streeter, Goody-B. Wiseman, Charleen Wiseman, Georgia Zildjian, and Phoebe Zildjian.
Hannah Bureau, Boston, MA
Artist-in-Residence, June 30-July 15
Hannah Bureau (a perennial gallery b. artist who hails from Lincoln, Massachusetts by way of Cambridge and originally Paris, France) will be in residence from June 30 - July 15. Stay tuned for Open Studio Days and our Drop-In and Draw program for kids.